Stephen M. Glassman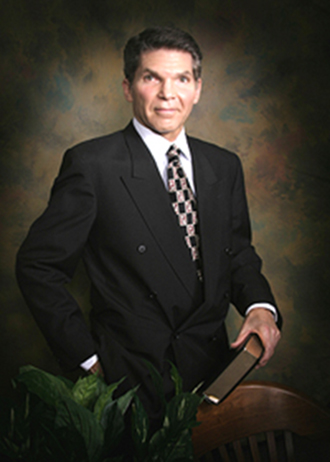 Stephen M. Glassman grew up in St. Louis, Missouri. He is a 1965 graduate of University City High School. He worked his way through college at the University of Missouri - Columbia, graduating in 1970.
While attending law school at St. Louis University School of Law, Steve was employed by the State Farm and Maryland Casualty insurance companies where he learned the insurance claim business.
In 1975, he graduated St. Louis University School of Law where he received the Wall Street Journal Award as the school's top student in corporate law. Rather than pursuing a corporate legal career, Steve accepted the position of Claims Attorney for the Automobile Club Inter-Insurance Exchange, where he supervised all litigation involving Auto Club policyholders, as well as policy coverage cases filed against the Auto Club.
Eager to pursue a career as a trial lawyer, in 1977 Mr. Glassman joined the law firm of Amelung, Wulff & Willenbrock, where he spent the next seven years defending personal injury suits in all the federal and state courthouses throughout eastern Missouri.
In 1984, Mr. Glassman left the insurance defense practice to start his own firm representing the victims of medical negligence, defective products, dangerous premises and auto accidents. Assisted by capable nurse paralegals and legal assistants, Glassman personally handles every case with a staff committed to the relentless pursuit of the best settlement or trial result for every client. Mr. Glassman's firm has been blessed with a loyal clientele which has been the firm's chief source of business for over 20 years.
In recent years, The Glassman Law Firm has been fortunate to have achieved several unique and record-setting results for its clients.
(See Firm In The News.)
Mr. Glassman is recognized as a preeminent lawyer who holds the prestigious A.V. designation awarded by the Martindale-Hubbell peer rated survey to only the top 15% of all lawyers in the country. (The "A" is awarded to lawyers who possess the highest legal ability, the "V" is awarded to lawyers who demonstrate the highest ethical standards.) In 2005, he was voted by a survey of Missouri lawyers as a Personal Injury "Super Lawyer," a designation that is only awarded to 5% of all licensed active attorneys in each state. He is a member of the American Association for Justice (formerly American Trial Lawyers Association), the Missouri Association of Trial Attorneys, the Lawyers Association of St. Louis, and the Association of Interstate Plaintiff Trucking Lawyers of America, as well as several bar-related associations. Steve and his wife are the parents of four children and eleven grandchildren.